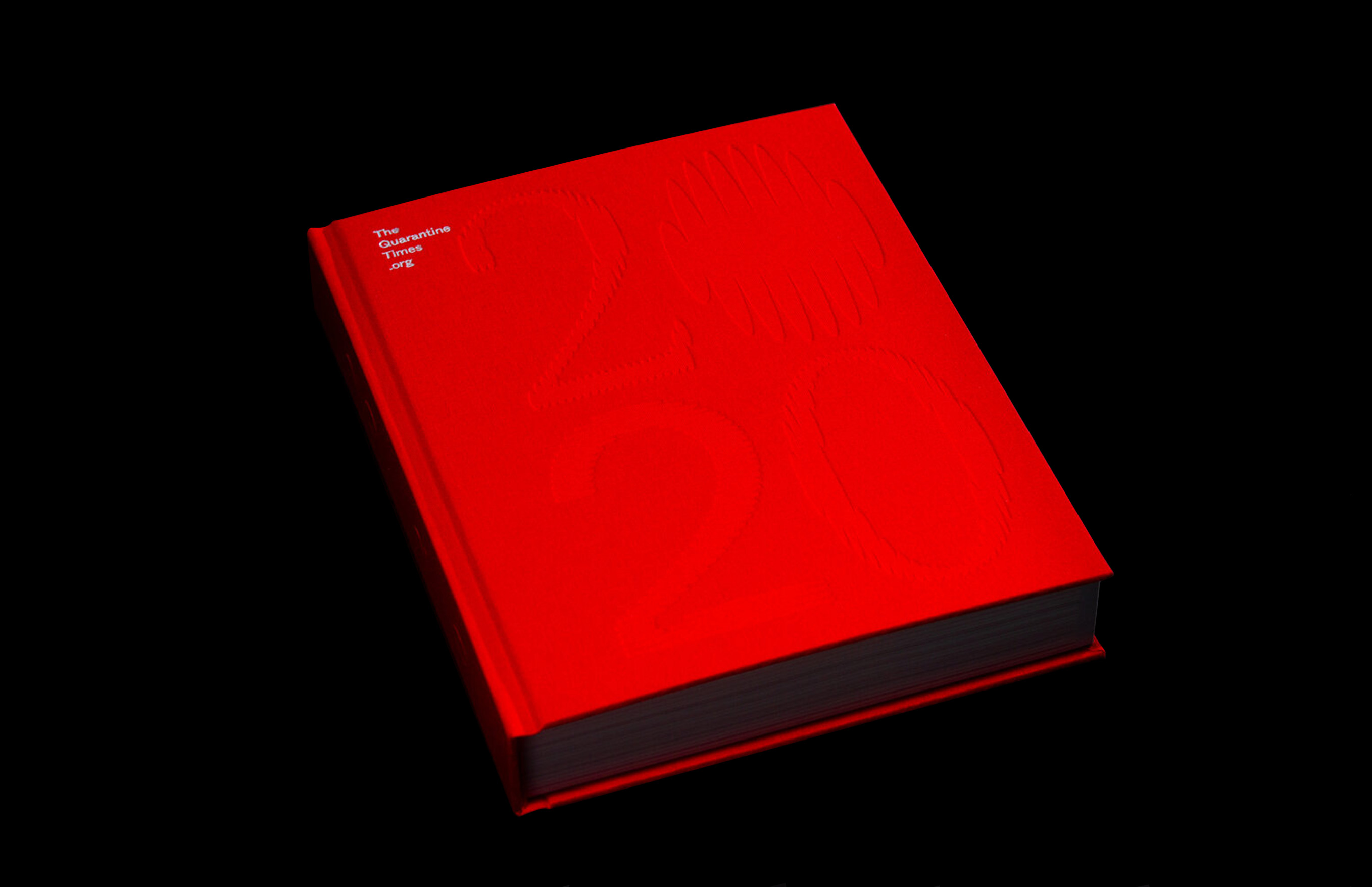 The Quarantine Times
On March 17, 2020,
Quarantine Times
started publishing the works of over 250 artists online after the city-mandated shut down brought life as we knew it to a halt. Now, almost exactly one-year later, Public Media Institute (PMI) is thrilled to announce the publication of The Quarantine Times book on March 20, 2021. The 500+ page tome features over 151 contributions from Chicago-based artists, social workers, and thinkers responding to the crises of 2020.
Designed in collaboration with Jeremiah Chiu of Some All None.
︎
︎
︎
Type
Whyte Inktrap
Whyte Book
Kepler
Aktiv
Preorder the book
here
Visit the website
here
Order the special edition version
here
Orange Radio Website
Website design and development for Orange Radio. The website is a nostalgic tribute to the windows 98 interface, adapting the iconic teal background to a teal orange texture. The windows collapse and move aroudn the screen to create a malleable expereince for Orange Radio listeners.
Web design and development
︎
︎
Type
w95fa
See website
here
Lumpen 137 - Artists Run Chicago
Issue 137 of Lumpen joins the Hyde Park Art Center's Artists Run Chicago 2.0 exhibition in celebrating the city's artist-driven projects. The magazine was a chance to not only honor but also to research and to hear out from the artists and organizers running platforms for other artists and communities in the city.
The Creative Direction & Design were in collaboration with Some All None / Jeremiah Chiu and Public Media Institute in partnership with Hyde Park Art Center and Sixty Inches From Center.
Designed in collaboration with Jeremiah Chiu of Some All None.
︎
︎
︎
︎
Type
Grand Slang
Gangster Grotesk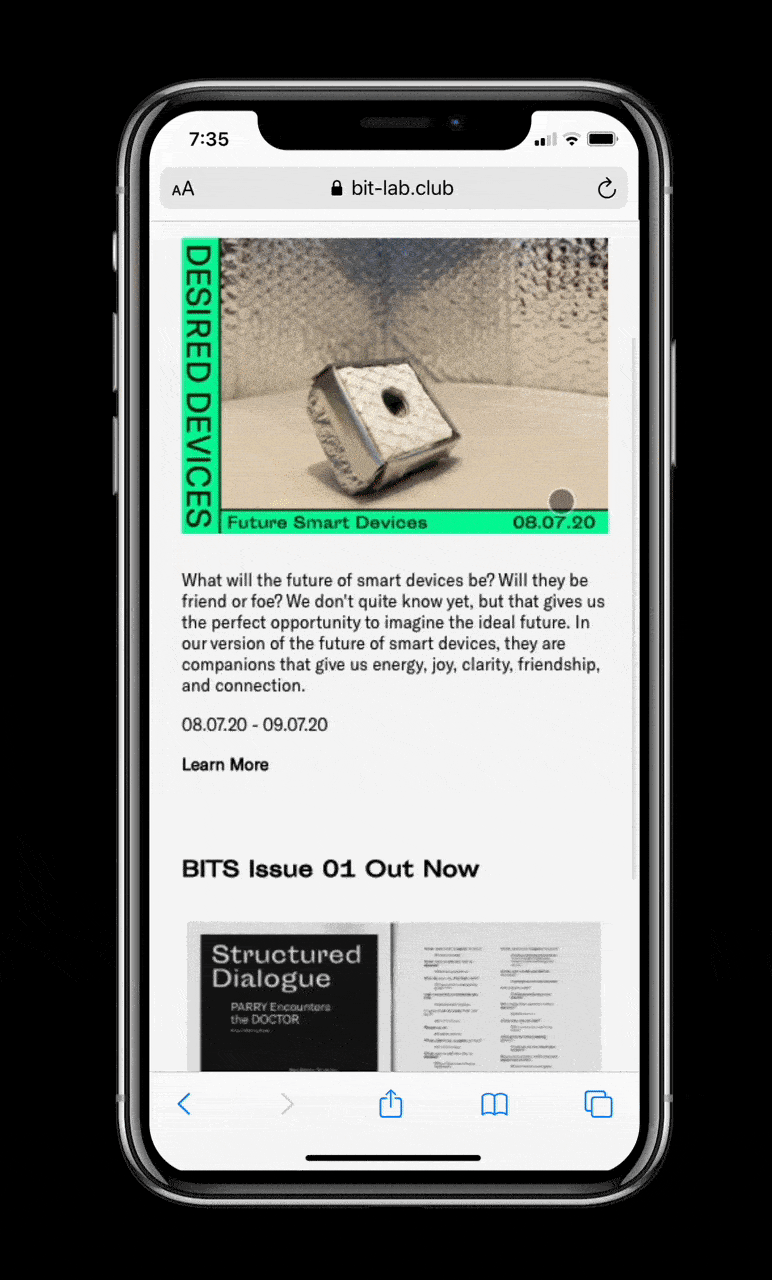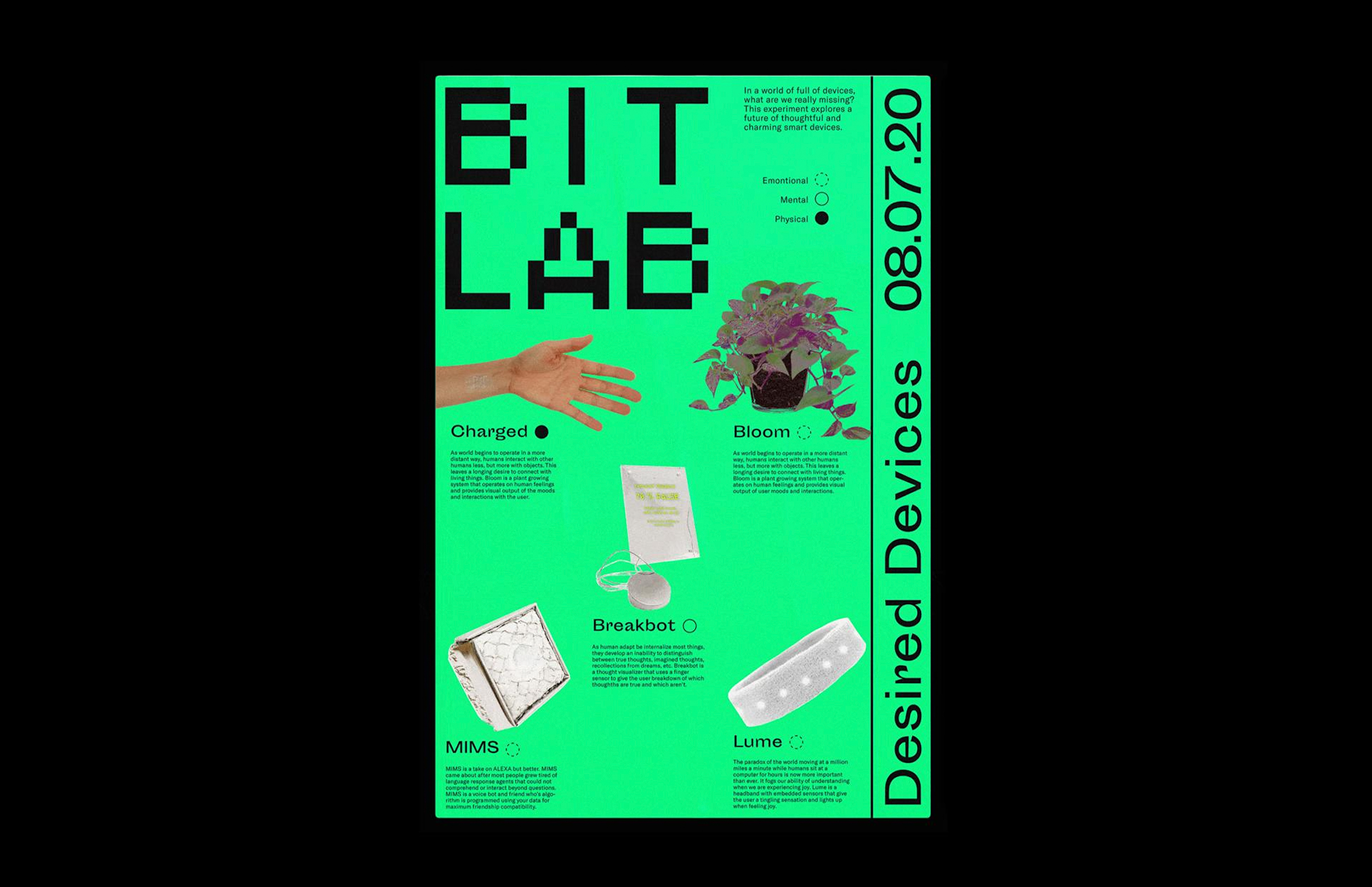 Bit Lab

Bit Lab is a proposed space for exploration of speculative projects and breaking down information. Meant to function as an archive of work, Bit Lab is a proposal for space for documenting projects. The first project on the website is Desired Devices, which is a suite of speculative devices that we are longing for.
Web design and development
︎
︎
︎
︎
︎
Type
Pixer
Sporting Grotesque
GT America
See website
here
Bits
BITS is a publication that is part of the proposed platform, Bit Lab, for my final project. It uses a dissective structure of breaking down information into self-defined categories. The first proposed issue explores different forms of dialogue.
Layout design, content curration
︎
︎
Type
Pixer
Sporting Grotesque
GT America
The Decade of Rethinking Everything

A publication built as a desktop website that explores the story of how climate change was defeated in the year 2030. The publication explores the components of the physical environment, political ideas, self, and technology that contribute the defeat. Visual elements of tangible print mediums such as folios, running titles, and illusion of pages give the user a sense of a hybrid experience between digital and physical.
Web design and development
︎
︎
︎
Type
Pilowlava
Stevie Sans
Nanum Myeongjo
See website
here
We Shape Spaces That Shape Us

An online exhibition that explores the fluidity between digital spaces and physical spaces through the themes of visibility, bodies, and looking. The exhibition consists of three rooms with interactive elements and audio pieces.
Web design and development
︎
︎
︎
Type
Neue Machina
Parabole
See website
here
Walk Memo
Walk Memo was a playful exploration I worked on at the beginning of the pandemic in order to reflect on cycles of sound on long walks pre-pandemic. After I realized that long walks did not sound the same and the the coordination of my arms and steps felt a bit lost because of it I was curious to simulate them from memories.
︎
︎
︎
Type
Nostra
Pixer
Helvetica Neue
See website
here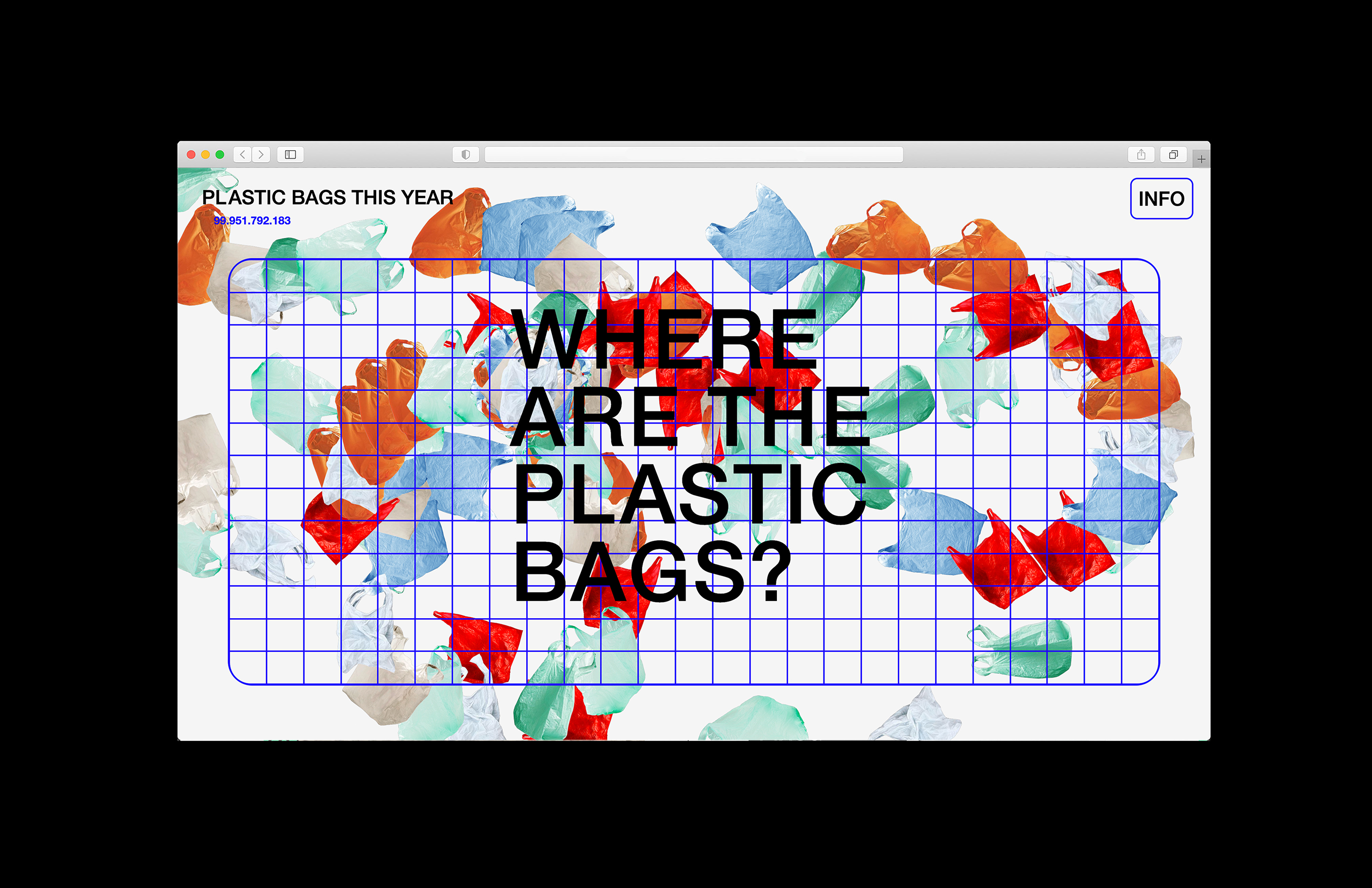 Where Are The Plastic Bags?
Where are the Plastic Bags is the result from a workshop with Konstantinos Richas and Vera van de Seyp. The campaign uses a website and print informational pieces to engage consciousness about plastic bag use and recycling.
︎
︎
︎
︎
︎
︎
Type
Helvetica Neue
See website
here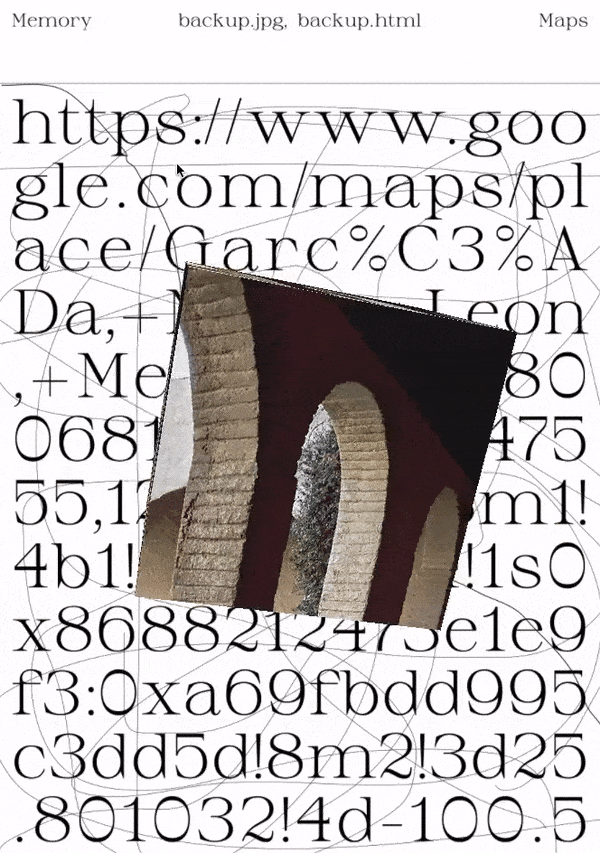 Tinkering with Motion and Code

As part of my research of the fluidity of digital and physical spaces I played with creating texture and motion through programming and framing the explorations in digital poster format. This is an ongoing practice of documenting my intrigue with coding and framing my ideas.